My knees have been screaming in pain this week. I think it's due to the heat and lack of movement on my part. I did try and enjoy the cool air at night time. But the humidity is hard to handle. It just makes my entire body swell up to unrealistic proportions. My friend Wally was also complaining about this yesterday when I saw him.
I've learned something in my 40+ some years of dealing with chronic pain and inflammation. And that's to reduce sodium intake, reduce gluten intake, and drink more water. Of course, that's not the "end all" solution for everyone. So, here are some other super foods that can help reduce water retention or inflammation of the joints.
Why is inflammation bad for you? This is what can cause arthritic pain. It can cause you to feel bloated and a general feeling of being unwell. I tend to get really nauseated and cranky when this happens too.
Foods that cause high inflammation include things like sugar, seed oils, alcohol, red meat, processed foods (sugary drinks, chips, candy, etc).
Anti-inflammatory foods are single ingredients or unprocessed foods. The best are the ones that are grown in the ground without any added chemicals or preservatives.
---
Fresh Fruit – Berries
Berries are your friend when it comes to battling inflammation. Blueberries, strawberries, raspberries, and blackberries are all great things to eat when you're suffering from an arthritis flare up. I try and keep these on hand at all times even if I have to freeze them. You can eat them on their own, add them to salads, or pair with some Greek Yogurt and oatmeal. Frozen berries also are terrific for smoothies.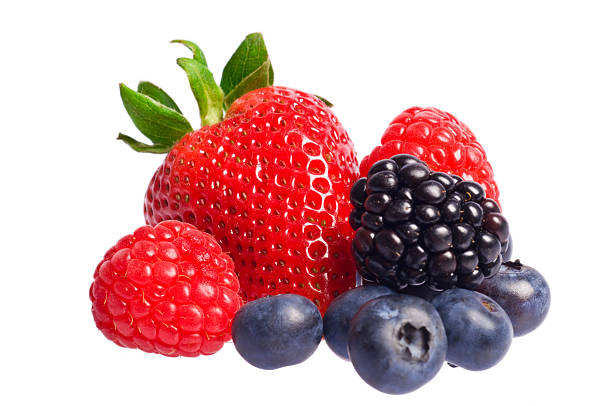 ---
Fresh Vegetables – Leafy Greens
Leafy greens have so many health benefits. Not only can they help reduce inflammation, but they can also help boost up things like iron, and natural vitamins. Greens are rich in vitamin A, C, E and K – which are all essential for skin, nails and hair health.
I try and mix things up between lettuce, spinach and kale. You can do so much with kale like using it in salads, or frying up in a stri-fry. Or you can even cook kale in the oven and make kale chips. Lettuce can be used in many ways like taco filling, salads, or replace as bread and make lettuce wraps. Spinach is my least favorite – but you can make things like casseroles or quiche which is a delicious meal that is made with eggs and cheese.
You can also add broccoli to this list. Broccoli is loaded with antioxidants, and vitamins – K, C, potassium, magnesium and fiber. It is also packed with sulforaphane which is known to help fight cancer and detox the body from harmful substances. Broccoli can be eaten raw, added to salads, cooked in casseroles or stir-fry, or steamed using a rice cooker.
---
Avocado
Avocadoes are one of those super foods that are great for weight loss. They are extremely healthy and loaded with monounsaturated or good fats. Avocadoes are also packed with vitamin K, C, E, selenium and zinc. Healthy fats have numerous health benefits from boosting energy, helping to prevent blood clotting (this is important for me), healthy brain development, and the key – reducing inflammation.
I love adding avocado to salads. You can also mix them with hard boiled eggs, add a little bit of mayo and it's so delicious. Or you can just eat it on its own and add a tiny pinch of salt and black pepper.
---
Fatty Fish or Omega 3
Fatty fish packed with omega-3 can help to reduce inflammation of the joints. This inclues salmon, sardines, herring and mackerel. Adding fatty fish to your diet can aid in increasing blood levels of anti-inflammatory molecules. Subsequently, if fish isn't your thing, you can take Omega or fish oil supplements. Speak to your healthcare provider if you think this is something you'd like to try. Some eggs are incredibly rich in Omega-3 which is another alternative.
Omega 3 is also great for promoting healthy brain, increasing intelligence, reducing anxiety and depression, improve eye health, and reduce risk factors for heart disease.
I love pairing salmon with a fresh iceberg salad or steamed asparagus. It also goes great with a bed of rice.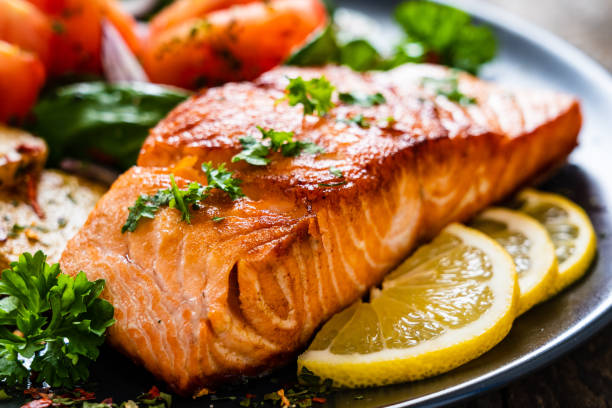 ---
Other foods that help:
Tomatoes
Nuts – almonds, walnuts
Chia seeds
Tumeric
Ginger
So, if you struggle with inflammation of the joints or swelling of the ankles, then you might want to consider adding these foods to your daily diet. I'm giving this a try this week and hoping it helps with knee pain.
If you loved this article, then check out my fitness page with more fitness related tips.
Never miss a post – follow blog now!