A couple of weeks ago, I did some research into how to boost up my energy and overall mood without the use of antidepressants. I've been on antidepressants for my anxiety before and I hated the way they made me feel. After a year of being on the drugs, I weened myself off and managed to stabilize mood swings through a healthy diet, regular exercise and a massive weight loss.
But living with conditions like Polycystic Ovary Syndrome in addition to anxiety, can make for some interesting moods. I find these days, I'm more balanced than I was 10 years ago. Knowing how to manage these conditions is crucial.
When I learned that some COVID patients were seriously lacking in Vitamin D3, I panicked a little – I've always been Vitamin D3 and calcium deficient. Always. There's very little research to back up this claim – researchers are calling it "possible" – which means they haven't studied it enough.
---
I still remember visiting my hematologist back in 2013 – and I laughed when he told me this:
"Most people in Alberta can get away with 1 or 2 capsules per day. With your history, you need like four."
I asked him why and this was his response.
"Probably genetics, your fair skin for example. But I think it's related to the PCOS. Plus our winters are eight months out of the year. Ever think of moving to Floria?" he joked.
He then pulled up his pants leg and showed off his compression stockings, "See? I know how it is. I have similar problems."
And I fell in love with him (on a professional level) right there. I'm just sad that I don't need to see him very often. Only when there are serious issues. He saved my life years ago with iron infusions.
---
So, after some conversations with my hematologist, my family doctor and recently my new pharmacist (who is also wonderful) – I have come up with the a great routine that works for me.
After two weeks of being on this treatment, I'm sleeping better. I have better energy. And my mood has been pretty good for the last week. I don't know if it's the supplements – but all I know, is I'm feeling good. And that's important. Did I mention that I've been up before 8:00 am on a daily basis for the last week? Those following this blog, know that's a HUGE improvement right there.
Here's what I'm taking – and the benefits of each supplement. I promise – I'm not trying to upsell you expensive or gimmicky supplements. I really am not. It took years to find this treatment and it's one of the only things that seems to work. I suggest chatting with your pharmacist to see what would best for you. Pharmacists have more power than you think!
I'll go through the vitamins one by one and give you a run down of the benefits they may provide.
---
Vitamin D3
Vitamin D3 plays an important role on our overall health. If you're lacking in it, you might feel sluggish in the morning or you might have a weakened immune system and catch colds or the flu often. Severe bone or muscle pain may be connected to lack of Vitamin D.
Vitamin D3 is considered the sunshine vitamin which is crucial for those of us that live in provinces where winter is eight months out of the year. With the amount of rain we had this summer – many people are struggling as fall is here and the days are growing shorter each week.
Primary benefits of Vitamin D3 are linked to bone and teeth health, reducing your risk for certain diseases like heart disease or the flu.
Research has shown that this vitamin can act as a mood booster and helps to combat depression. I'll write up another in-depth article on this research – I'm already feeling a lot better since adding Vitamin D3 to my morning routine. I've also found that knee pain is much less and I'm moving easier in the mornings.
Vitamin D3 combined with calcium can also in some cases help with weight loss. If you're looking for natural ways to boost up your vitamin D intake, add these foods to your diet: salmon, sardines, egg yolk, milk, yogurt or orange juice.
How much Vitamin D you need daily will depend on a few factors like age and overall health. Chat with your doctor or pharmacist to discuss if appropriate for you.
I like the Vitafusion bottles as you get more for less. A bottle like this will last about two months – I take two each morning.
---
Omega 3 fatty acide
There have been some recent studies done on the benefits of combining a daily regime of Vitamin D3 and Omega 3.
Omega-3 fatty acids, are normally found in foods like fish, nuts or seeds – have been linked to improvements in heart health. On its own, Omega 3 can lower blood pressure, reduce the chance of heart attack and stroke and lessen sudden cardiac death in people with heart disease.
A recent discussion with a lung specialist suggested that I may be at risk for heart disease (I disagreed with this) due to possible sleep apnea. Which had nothing to do with the reason I went to see her – I was there for asthma.
But for patients with PCOS and other hormonal disorders, Omega-3 may help patients with insulin resistance. Some research also suggests it can help with skin health and stabalize hormones – but this is very preliminary.
---
While research on the combination of Vitamin D3 and Omega-3 Fatty acids is still new, I think for me, it's worth trying together. I'll be giving this a three month trial and will update you around Christmas time.
You can always boost up your intake of Omega 3 naturally by adding foods like fish and nuts to your diet. But some people need a little extra help.
I like Webbers easy to swallow pills and take two of these each morning.
---
Magnesium
I added magnesium to my daily routine last year when my migraines got really bad. My doctor wanted to see if the increase in magnesium would help reduce the amount of migraines. I started taking it again about a month ago and it is helping quite a bit.
Magnesium is another great supplement for PCOS patients who suffer from insulin resistance. Some benefits of taking magnesium include:
Energy booster – helps to convert food to energy
Helps to create new proteins
Can ease muscle and joint pain and improve movement
Can help regulate the nervous system
Other benefits that you may experience from magnesium supplements:
Helps to boost up exercise performance and stamina
Can help combat the symptoms of depression
Can help to fight against type 2 diabetes
Can lower blood pressure
Can reduce inflammation which causes joint testiness and pain
Can help prevent or reduce migraines and headaches
Can reduce insulin resistance which makes it harder for some women to lose weight
Note: magnesium can cause stomach pains. I suggest taking it with food to prevent stomach cramping.
Natural ways to add magnesium to your diet include seeds, some nuts, spinach, shredded wheat cereal, avocado, potato skins, brown rice, yogurt, oatmeal, kidney beans and bananas.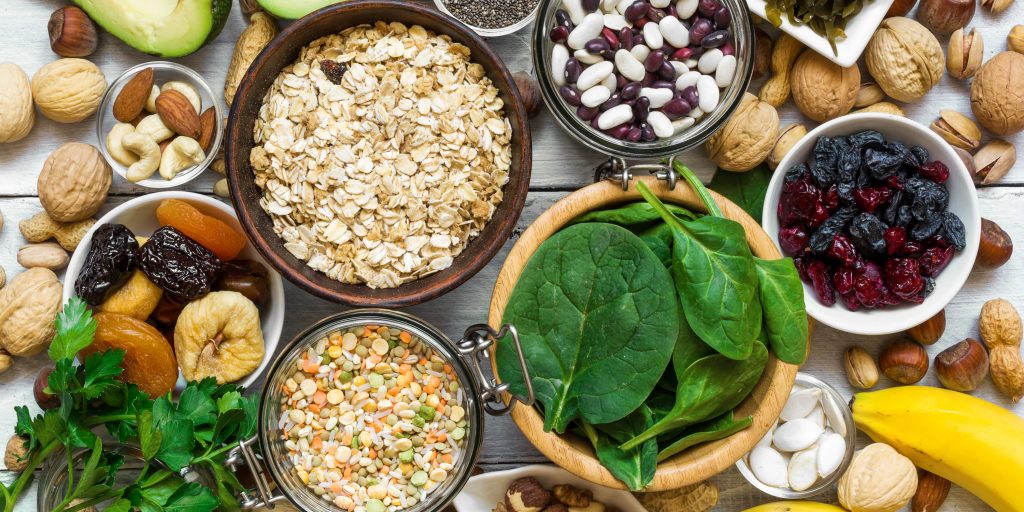 Another vote for Webber Naturals – more because they tend to be cheaper.
---
Probiotics
My pharmacist suggested that I start using a daily probiotic because of all the pills I'm shoving down my throat for pain management and the migraines. I'm currently taking Toradol for period pain, and Zomig for migraine pain.
I've done quite a bit of research on the use of probiotics and here's what I've come up with. I'll give you a brief summary of the benefits. I've noticed after 30 days of taking the pills, that my stomach feels better overall. I'm experiencing less painful "poops" and less cramping.
Probiotics are a natural supplement. Chat with your pharmacist about the right dosage for you.
Help balance friendly bacteria in your digestive system and fight off infections
Helps to fight off diarrhea – which is a common complaint from PCOS patients and IBS
Helps to fight urinary tract infections (UTIs) and yeast infections
Helps with gum disease
Upper respiratory infections – which is a huge bonus for me
To learn more about what probiotics are, this article from My Cleveland Clinic is very informative.
You can also boost up your probiotics by eating a healthy diet. However, if you experience IBS symptoms or have gut problems in relation to Polycystic Ovary Syndrome, you may want to consider adding a probiotic supplement to your daily routine.
I just took my last pill. I'm searching for the right probiotic for me- that's also budget friendly too.
---
DISCLAIMER ALERT
I am not medical professional. What I am is a fed up patient who is sick of feeling tired and run down all the time. This is my last ditch attempt at boosting up my energy and getting my body to a point where I can lose weight and feel good.
This routine was discussed with THREE medical professionals from my medical team who I trust. If you want to add any of these products to your daily regime – book an appointment with your primary care. Ask for some routine labwork to see what you need help with.
You may also benefit from a sit down chat with a dietitian who is trained in dealing with women's health issues.
---
And if you've made it this far – thanks for reading. I've tried including links from reputable studies – but there's quite a lot of information to go through. I'm not paid by any of these companies – but hey, if you're reading – I'd love a sponsorship!
What's in your medicine cabinet? Let me know below in the comments.
---
Related Posts
---
Never miss a post – follow blog now for more Living Well articles!