It's 7:58 am on this dreary Thursday morning. And when I say dreary, I mean it's nearly pitch black in my condo. Usually by now, the sun is so bright that it wakes me up. But not today. It's cold and rainy out there. And I kind of like it.
I woke up for no reason at 5:58 am on the dot. I tried going back to sleep but said to heck with it and was showered, dressed, my hair done, coffee and everything done by 7:22 am – yep, I checked.
For the first time in about a week or two, I'm feeling good. Good energy. I feel rested. Happier. This whole isolation thing has been hard to deal with.
Fitness progress – I'm feeling better overall. I'm back to mostly intermittent fasting. I'll eat breakfast when I first get up. But then don't eat again for about five or six hours. I'll have a light lunch. And then dinner around six pm. I'm cooking more vegetable dishes now too.
It's helping. My gut feels better for it. I'm exercising daily again and even got out the weights last night.
I'm thinking more and more about the future. Music is still my passion. I'm still working on projects. I think today is a good day to sit at the piano. Tomorrow and next week I hope to plant some herbs and flowers for my balcony – make it pretty and welcoming.
Today – I'm thinking of my goals when I was younger. The dream to compose music for film and television. That dream is still there.
I was once asked to provide music for an upcoming Canadian film that was to star Famke Janssen and Donald Sutherland. But the French director decided to do music himself. I don't think the film ever went ahead though. They had even sent me the script. I was SO close. So very close.
It's still a dream I have. It's all about connecting with people and meeting the right people. Getting your music heard. I don't need to be famous. But even just one film could help boost an entire career.
Composers like James Horner, Hans Zimmer, Alan Silvestri, Thomas Newman – to name a few – I'm envious of them. I wish I could be like them.
So, that is what I'm spending my day doing today. Researching the film industry and who to connect with. Who to follow. Who to make friends with.
Maybe one day that dream I had about meeting Keanu Reeves on set and becoming bosom buddies will come true.
Hey, a girl can dream, right? Besides, I would be "age" appropriate for the dude if his current relationships fail.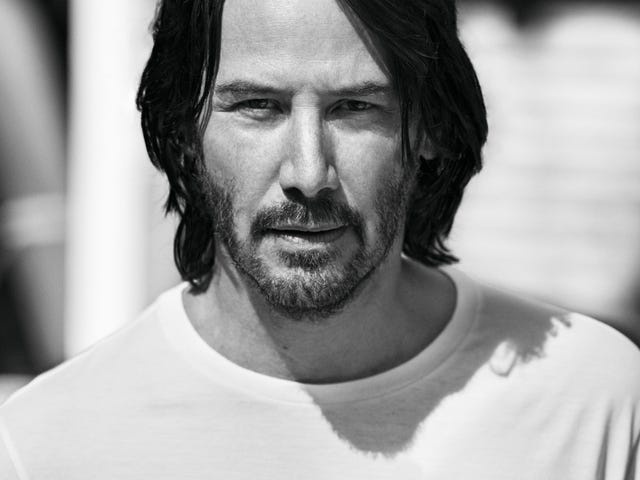 And contrary to popular belief, I actually liked his 47-Ronin. It was a good flick. I might have to watch it again tonight. Yeah. I think it's a martial arts kind of night.
---
Related