This summer has been a major bust. I don't think we've seen temperatures higher than 22 degrees Celsius in over a month. Normally, I love the chilly rainy weather. But because there is so much moisture in the air, like rain every day, my knees are screaming at me. The joint pain is almost unbearable and I've mostly been sleeping after work this week.
So, I apologize for not writing as much as I normally do. I also started a secondary blog for all my spiritual studies. That's the problem when you have too many interests. It's difficult to focus on just a few. And difficult to gain a dedicated following when you write about too many topics.
And the really weird thing this week is – I'm losing weight even though I'm not doing anything different. It must be the weather. Normally summer is the worst for me. July is sweating hot and my knees and ankles swell to abnormal proportions making it impossible to exercise and even sleep. But I stepped on the scale this morning and was shocked to see that I'm down a couple of pounds even after binging on Chinese food.
I fecking love ordering Chinese food. I mean, ginger beef. Sometimes you just crave that sh*t and can't help but give into the mouth watering goodness. Of course I regretted it about five hours later when my stomach exploded. I'll spare you the gory details. But man. It was oh so worth it. Tonight I have a sushi date with a gal pal that I'm looking forward to. And tomorrow, I have late afternoon "tea" with my friend's mom – she's Japanese and so this could be a traditional afternoon tea. I'll try and take pictures if that's the case and share.
Here is a picture of ginger beef. Doesn't it look so good? It's by Chef Zee cooks and yummy.
Future travel plans for the spring or fall are on hold now that I've confirmed a move for March. I already have a potential condo that I'm looking at and fingers crossed. I hope it works out. That's what the tea is for tomorrow. To discuss a long term rental with potential for future home ownership. I'm super stoked for that.
On the plus side, this week I've been good about lunches. I worked a half day yesterday and ate a nice salad and bagel for lunch. I skipped my daily workout and spent a bit of time researching and writing. And then I went back to bed.
I packed a nice lunch today that includes some amazing sweet peppers I picked up last weekend. They are so fresh, juicy and crispy. I might have to snack on them this morning. I'm also upping my intake of fruit and vegetables to help combat this weather induced fatigue.
Unfortunately, my schedule has impacted my workout routine and I just haven't been able to get on that bike. But – like I said early, at least the scale is moving in the right direction and I haven't had any water retention issues since Toronto last month. That's a definite bonus. Even if means we're getting snow in September. I mean. Really? Really?
Snow in September?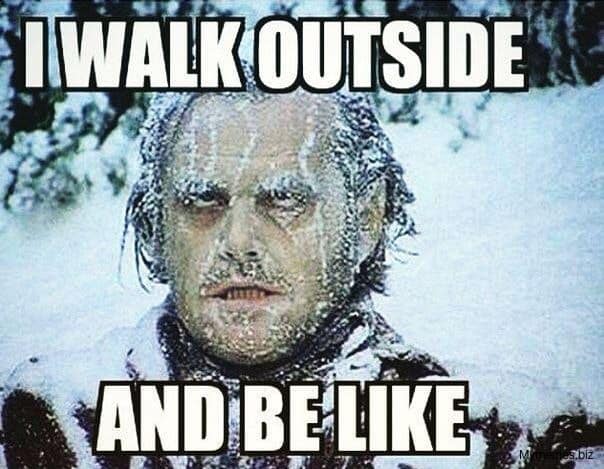 We really were robbed this summer. If you can call it summer. I think summer is broken. And then the moment you step outside the skeeters are like hovering near the door ready to pounce and suck your blood.
They don't just suck your blood anymore. They gouge you and leave massive welts. I'm not even exaggerating. They're vicious this year.
So, in short – it's been a pretty good couple of weeks – even despite the weather and feeling tired. I need to get my sleep schedule back on track and the next couple of days should do that.
I'll be writing a bit more later this week. I really should do some more cooking and recipe blogs – so expect some more of that. I have some shrimp and dumplings that need cooking.
Look at those tasty dumplings. Aren't they so good? A random google image search pulled this bucket full of goodness up –
Or maybe the rain is a sign I should make a good soup this weekend.
I think I'll sign off there. My tummy is rumbling and saying "feed me Wallace, feed me!"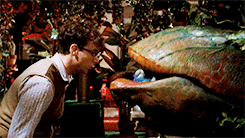 Rick Moranis – Little Shop of Horrors
On that note, I bid you adieu on this rainy Tuesday morning. What are your plans for the week? What have you got cooking in the oven today?
If you're looking for something to do – go watch Little Shop of Horrors. You won't regret it.