In follow up to my whine/rant this morning about the cold weather and joint pain, I decided to come back and add another post about self-care for those like me, who do suffer from the joys of chronic joint pain.
For me the pain comes and goes. It isn't constant which I am grateful for. The pain is mostly in the knees from corrective knee surgery back in the 80's, and repeated knee injuries. I've written about those injuries before. The repeated torn ligaments resulted in having mild but painful osteoarthritis in the knees. I can also feel it in my fingers at times. The cold weather definitely brings out the worst of it.
Over the years, I have found some home remedies and self-care tools that really help with the pain.
#1 Heat Therapy
Heat is my go-to for knee pain. Some people swear by ice packs. But for me, when the pain is brought on by cold weather – a heating pad can feel amazing. The warmth is comforting.
I have a gel pack that I can heat up in the microwave. Some people use bean bags, others use water bottles. I've found that even a fuzzy electric blanket can really help on those frigid snowy days.
On really bad days, when stairs seem impossible, I run a very hot bath with baking soda or salts and this helps to relax muscles and the joints. A soak in a hot tub or sauna room can help relieve some of those aches and pain.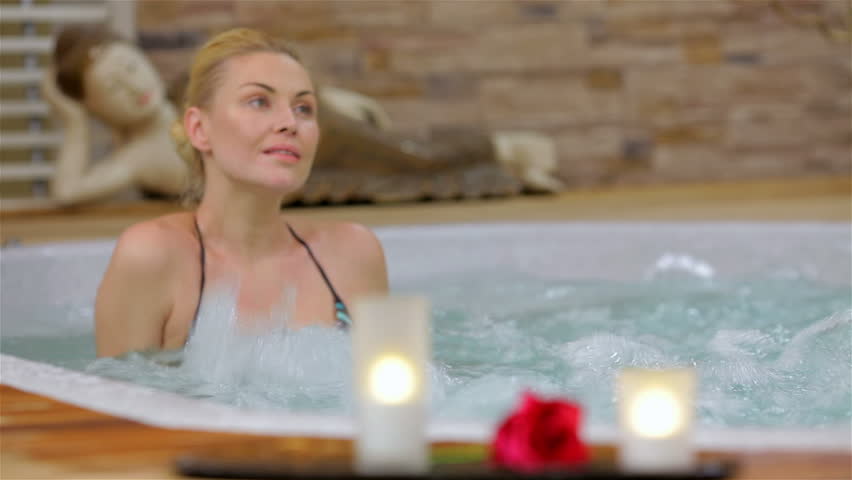 You can buy electric blankets and heating pads literally anywhere. Walmart and Amazon get my top votes for affordable solutions.
Tuck.com – has a list of the best electric blankets you can buy online
Amazon – has a list of the most popular heating pads (I like the gel packs)
Robax – gel packs – I have one of these at home and swear by it
#2 Therapeutic Gloves (or socks)
I have yet to try therapeutic gloves for my hands – but I do plan on picking up a pair. A lot of folks swear by these gloves. If you're like me and find yourself spending a lot of time typing during the day, you may find that wearing arthritic gloves may help ease the pain of ailments such as arthritis and even tendinitis.
Arthritis Pain (IMAK) – arthritic gloves
Pain Doctor – 10 of the best arthritic gloves
Healthline – the 5 best therapeutic gloves
I'm wishing I had a pair of these with me as I type this.
#3 TENS Unit
There are mixed reviews from health professionals around the globe on the benefit of a TENS unit or electric therapy for pain.
This article published by the Arthritis Foundation (IMAK) claims that electrical stimulation can relieve the symptoms of arthritic pain.
How well it works: TENS helps acute (short-term) and chronic (long-term) pain. TENS has been shown to relieve osteoarthritis (OA) pain and reduce the need for pain medications. A 2015 Cochrane Review concluded, "[there is] tentative evidence that TENS reduces pain intensity over and above that seen with placebo." From his reading of the literature, Dr. Bolash estimates that overall, about half of people who try TENS get a 50% reduction in pain.
I have a small unit that I purchased from a local health store a few years back. I found it the unit to be helpful on some days. But I think when it comes to TENS units, you get what you pay for. If you can afford it, I recommend speaking to your doctor or medical team about the potential benefits electrical stimulation that could help you manage your joint pain.
#4 Diet, Exercise and Herbal Remedies
For me, what keeps my pain at bay is regular exercise, regular sleep and a healthy diet. Drinking lots of water helps to keep my body hydrated. I also find that using body lotion such as Nivea helps to keep my skin refreshed – especially when it comes to my fingers.
Eating a well-rounded diet and ensuring that I get my vitamin intake daily is important. Perhaps I'm struggling this week because I haven't been keeping up with my daily vitamins. Vitamins like B12, B6, calcium and magnesium are all good for bones. Vitamin D is an important one for energy levels. Make sure you talk to your doctor or primary physician to find out what vitamins you should be taking to help boost up your immune system. Vitamin health is important to keep your bones (and joints) healthy and strong.
Regular exercise is crucial for those who experience joint pain. Low impact exercise such as water fitness, yoga or chair routines really help me when I'm experiencing bad bouts of knee pain. Here is a link to an earlier article on exercises that can help with joint pain, rather than regurgitating the same advice again.
If you're like me and you are tired of swallowing expensive pills for daily pain, check out some of these natural remedies offered by the Arthritis Foundation.
I've hope you enjoyed reading about these methods to help with your daily pain. Let me know in the comments what you've found work for you. On bad weeks, I often reach for Advil. But the thing that helps most, is a warm bath, a warm blanket – and sleep.