Greetings readers!
Can you believe that it's been a month since I started this blog? What a whirlwind of a month it has been. I have a lot of great news to share with you.
First of all, I want to thank each and every one of you who have read this blog, followed me, or left a comment of appreciation. I do read each and every comment that comes in. Even the ones marked as spam. I allow some of them through. But most of them are gibberish that makes even me scratch my head.
Spam is my number one pet peeve in this life. Back in the day, it was telemarketers. Now, it's fighting spam with every website that you sign up for. Instagram by far, is the worst for unsolicited messages.
What's happened in the last month you ask? 
A lot actually. So much that as I was writing out the list of accomplishments – even I was blown away. Here are a list of good things that have happened in no particular order.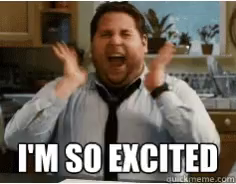 150 Followers!
My blog hit the 150 follower mark and I'm near 100 followers on Twitter. I also signed up on Instagram. I'll be using Instagram for mostly sharing food, cooking tips and recipes.
Before you tell me that 150 followers isn't a big deal – let me tell you – it actually is. I've had multiple blogs over the years hosted on various websites. I used Blogger heavily for a couple of years – and had zero followers. Not one comment in two years.
It didn't seem to matter what time or day I posted. Or the content. I would maybe see a few views a day and zero engagements. Now with WordPress, I can see how many people read my posts and comment on them. While a lot of comments are spam, I can at least see people are reading my posts and liking them.
The mind-blowing thing about this – is I've done very little marketing. Twitter has been my main source for connecting with writers. And learning when to post and what tags to use. And I'm loving the response! Here's a little eye candy to show my appreciation.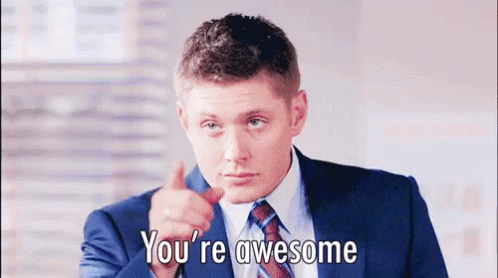 Mystery Blogger Award
I have to thank Julie Krupp for this one. She nominated me for an award that I didn't even know existed. I'm sure her nomination, in part, is why my following has increased. I"m grateful for the mention. Even though I have no idea how it works!
Website Overhaul – work in progress
This website has been completely revamped since April. I've chosen a new theme which I think is professional and clean looking. I've figured out the topics that I want to write about. And I think I've figured out a way to organize all my random thoughts as they pop into my head. I'm still working overall design and formatting of posts. I'll get there.
I'd appreciate feedback though if you have any thoughts on how to improve organization. I have a lot of interests and it can be difficult to sort them so I don't alienate any of my followers. I don't want every post to be about fitness and food. Think of this website like a newspaper but with only one journalist – me 🙂
Fitness Challenge
I have decided that this is the summer I am getting into shape. It's a slow and painful process. But I am using this blog to help keep track of goals and stats. I'll also share tips, advice and resources as I learn things on the way. I promise though – I won't bore you every day with fitness tips. I have too many interests for to write about the same thing every day.
Travel and Photography
I have uploaded some photos from previous trips. I'm hoping to book at least two trips this year but it may only be one. I'm planning for end of June or early September. I am hoping to get out with my camera more this year and will share some nature photography with you. This is one of my passions and I'm told I have a good eye for it. Other interests are astro-photography and sky-watching. I also love storm chasing. Not sure I will get to that this year though.
I'm really into floral photography, nature, landscapes and weather. I hope to get out my rusty P900 and start taking moon photos again. I just need the weather to cooperate.
Networking
Twitter has been my main go-to for making connections in the writing community. I reached out to old friends from the political world. Back in 2017-2018, I was very deep into political research. I was involved with debunking conspiracy theories. Things got too heavy for me and my career was at risk, so I backed out of the research to focus on life. I'm reconnecting with journalists and other truth seekers to see what's going on in the world. I promise though – I will not write about politics on this website. It's just not an interest anymore. But I am reconnecting with friends I made over the years. I welcome other authors, writers, bloggers, publishers and editors into my world.
YouTube Channel
I am working on a YouTube Channel. I still haven't decided on what I'm going to make videos on. Videos are very time consuming. I do have a day time career so I'm not making promises I can't keep. I do have a lot of playlists though so if you're looking for good music to listen to – head over to my music page.
Personally
Personally? Life couldn't be better. I think I'm finally "Getting my shit" together. My career is going well. I have the support I need at work and am switching to part time hours for the summer months. I'm getting a handle on my finances. There is opportunity to advance in my career *soon* I hope.
Personal relationships are going well. I've had one bad migraine in the last five weeks. I'm finished with medical appointments for now. I can just be me and continue writing and working on moving forward.
I don't think all that could have been achieved without your support and encouragement. Seeing that other people are enjoying my writing, is a major accomplishment. Being asked to provide quotes for interviews? I never would have expected that this early into blogging.
Thank you all from the bottom of my heart. You have helped to renew a passion I thought I lost.
Happy reading,
Jen