If you're a single person like me and you're living from paycheck to paycheck, you're probably looking for ways to cut down on monthly costs, right? I've lived alone for a very long time and have found a few tricks to help stretch my pocketbooks a little further each month.
Bulk Buying for One
Whenever I ask my friend's for suggestions for places to shop, Costco usually comes with high recommendations. Sometimes I have to remind them that I'm buying for one person not a family of four. But there is some truth to bulk buying – that in the long run it can save you money. Here's what I do to save some pennies.
When stocking up on things like paper goods (toilet paper, paper towel, cleaning supplies), I keep an eye out for sales via flyers or through websites like Walmart or London Drugs. I was ordering groceries through Save on Foods for a few years but I guess I'm too picky because my orders were never satisfyingly put together. Key items would always be missing.
Paper Goods
The cost of toilet paper can be astronomical when you think about what you're using it for. When not on sale, a pack of 12 rolls can cost from $10-15.00 depending on where you are. What I've learned to do is wait for it to go on sale at $5.99 and buy two packs. This will last me two to three months. Trust me – it's worth stocking up on. There is nothing worse than running to the bathroom and realizing that you only have one roll left.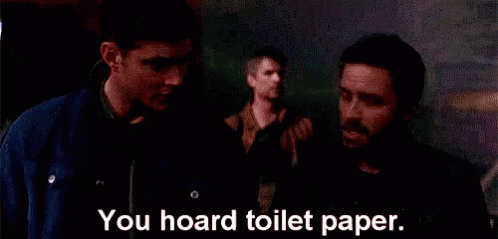 Same goes for paper towel. I wait until that shit goes on sale and spend $5 or $6 for a pack of six. This can last for a few months too.
Cleaning Supplies
I'm writing this section with a ton of guilt as I haven't kept up on my cleaning this week. I was surprised to see that the cost of cleaning supplies at Walmart were about the same amount at Safeway and Save On Foods. I found the best way to stock up on cleaning supplies was to wait until a 2 for 1 sale and stock up on things like Windex, Lysol, and Mr. Clean. Those are my preferred brands – to name a few, though I am always looking for environmental friendly cleaning supplies that work just as well.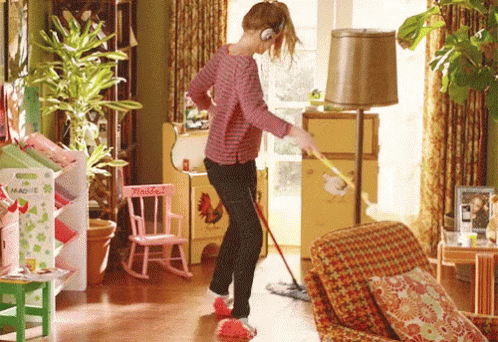 Laundry detergent can be very expensive. Again, I wait for the Tide products to go on sale and buy the 81 pack for under $20.00. Given that I do about four loads of laundry each week (this includes bedding), an 81 pack can last me for several months without worry. Fabric softener, fabric sheets, and liquid detergent vary in price in different stores. I was really surprised to see that laundry supplies were more expensive at Walmart!
Garbage Bags
I'm always looking for new and innovative ways to reduce the amount of waste I produce in a given week. Garbage bags can be an added cost that some people just can't afford. Our stores still use plastic bags. While I really don't like using plastic bags for garbage, I try to re-use the bags that I get from the stores and use them as garbage bags.
Living in an older condo building, that attracts bugs and rodents, I'm a little leery on investing in a compost waste bin (I'll write a little more on this in a separate post). But this year I am focusing on living healthy and doing my part on contributing to a clean environment and reducing waste.
I can totally see us going back to using paper bags for groceries – and I would be totally okay with that move if it means helping our beloved planet.
Bottle Free Water 
Water is clearly the choice for beverages for many people who try and live a healthy lifestyle. I admit I am trying to get better on this. If you're looking for great tasting water but don't want to spend money on bottles (which are extremely bad for the environment), you can purchase a Brita Water filter or a Brita jug for your fridge for a relatively low cost. You can buy these filters from just about anywhere but I think the best prices I've found have been on Amazon. A water filter is a great way to enjoy clean tasting water while helping to reduce waste.
Another great machine, if you have the money for it is the ION water filter that gives you great tasting hot and cold water and even a little carbonate for those who like to add some bubbles to their water.
Coffee
Every time I make a cup of coffee at work using the Keurig pod machine, I feel a little guilty inside. At home, I still use a 12 cup coffee machine. The only time I make coffee is on the weekend or if I have a day off work. I've started buying the big tins of the McCafe coffee from McDonalds and I have to say, it is by far the best tasting coffee I've had in a long time. I was a long time fan of Folgers. but wanted to try something new. Starbucks, I can't justify the cost to drink it at home. McDonalds definitely gets my vote for affordable coffee. I just have to say though, if the price of coffee goes up anymore, I may have to make the dreaded switch to instant – they drink that stuff like koolaid in Denmark.
Monthly Bills
I have been with my service providers for a very long time. I have used Shaw Cable for nearly twenty years for my internet and cable. But I am finding it increasingly difficult to justify the costs of these services – since I almost never watch television anymore.
It's also important to keep checking your service providers for promotional deals or new services. Today for instance, I discovered that I am over paying for the amount of data I could be getting each month. I called Shaw during my lunch hour but to my disappointment, I was on hold for thirty minutes.
Check your internet or cable provider and ask how you can save money. I've found that the longer you're with a company, the more willing they are to help you save money.
I am paying $140 a month for basic cable and internet 75. In summer months, I cancel my cable since my television is almost never on. By signing a two year contract – my monthly bill will be reduced to $60.00 per month for internet 100. That's cutting my bill more than half!
Utilities 
Unfortunately, things like power and utilities might be more difficult to negotiate as most people are on a fixed rate plate. But if you think you are paying too much each month, then definitely shop around and look for a better option for your pocketbook.
If you're a home owner, I highly recommend installing energy efficient appliances. In my condo, I have two toilets that are energy efficient and all the appliances are only ten years old. Though now that I've been here for five years, they probably need an upgrade.
If you want to learn more about energy efficient appliances, visit the Canadian website for natural resources.
Final Thoughts
There are other ways you can save money each month but these are just a few idea to help you get started! Let me know how to save money each month by cutting down on costs in the comments below!
Jen